Member Profiles - Addison Willis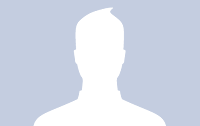 Name: Addison Willis
Club: Wharfedale
Where are you from?: Sutton in Craven
Age: 10
Occupation: kid
How long have you been running?: 2 Years
How long have you been fell running?: 2 Years
Why fell running?: I enjoy it
Favourite Race(s) why?: Cracoe, because I enjoyed jumping over the trailer.
Greatest achievements (or disasters!): First ever race win at Halton Gill, 2013. winning 1st place in club champs this year.
Do you follow a training programme?: At least twice a week
What is your weekly mileage?: 10 miles
Who is your sporting hero / villain!: Mo Farrar
Favourite food: pasta
Favourite drink: chocolate milkshake
Favourite shoes: Inov-8
Favourite piece of running kit: club vest
Favourite music / band:
Favourite movie / TV programme:
Do you have any other hobbies?: off road cycling
Give us an interesting fact / something we wouldn't know about you!: I hate roller coasters
Complete the sentence: If I wasn't fell running I would be...: ...fat.
Complete the sentence: I have never...: ...been at school on my birthday because its Boxing Day!
Anything else you want to add?: love running…..
Addison Willis