Member Profiles - Alastair Dunn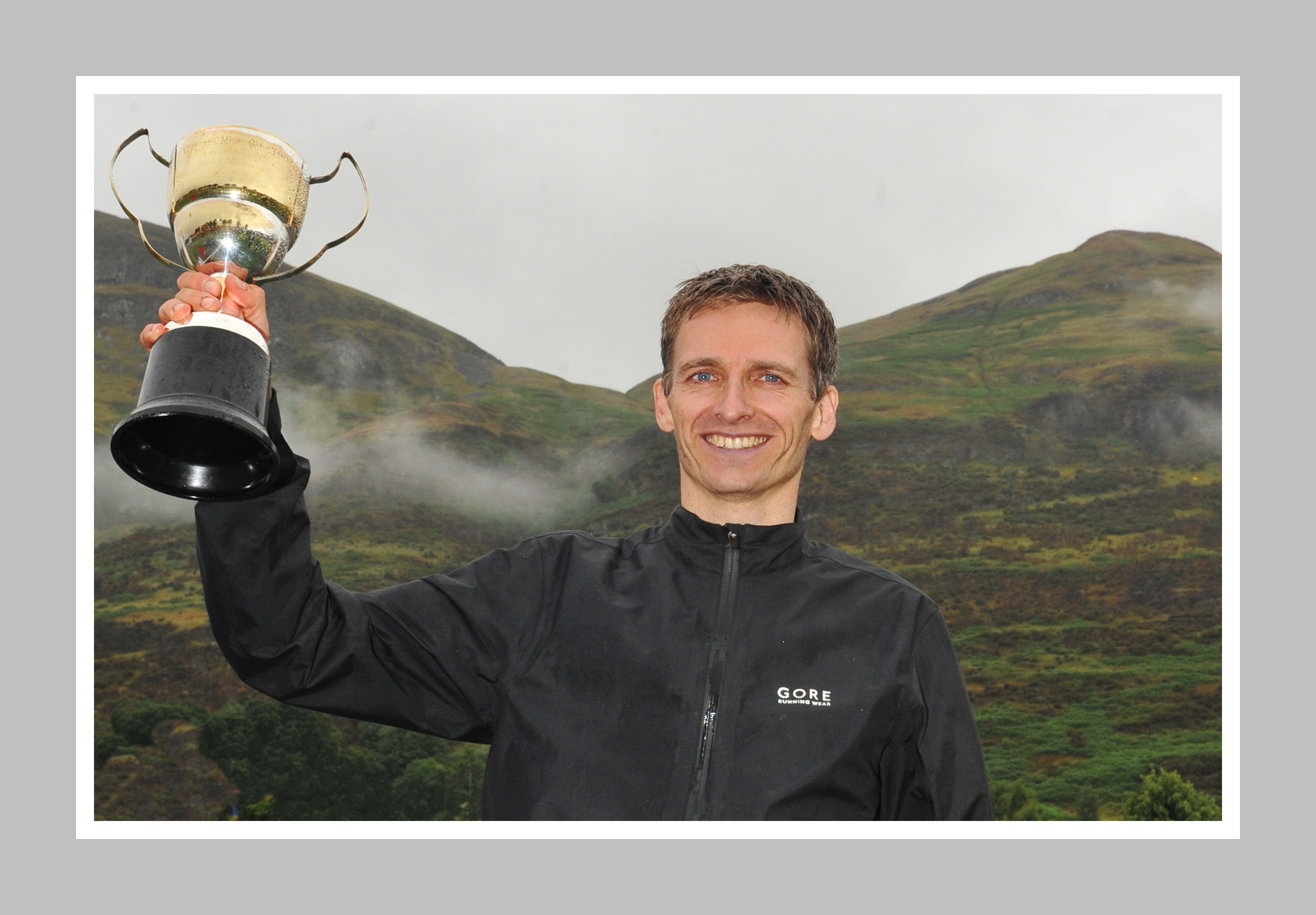 Name: Alastair Dunn
Club: Helm Hill Runners
Where are you from?: Born in Nottingham, but now live in Kendal.
Age: 38
Occupation: Quarry Manager for Tata Steel at Shapfell. It is the quarry with the 4 chimneys that you pass on the M6 at Shap. Known locally as the Cloud Factory.
How long have you been running?: On and off since Primary School. I raced on the track at school mainly at 400m and 800m, but wasn't a big fan of cross country.
How long have you been fell running?: When I first moved to Cumbria I did a lot of fell walking but I found it too slow, so I started running in the hills. Then I discovered Helm Hill Runners and started training. My first fell race was at Arncliffe Gala in 1995. I'd love to see a copy of the results now, as I just remember it being fast and hard work.
Why fell running?: I enjoy it. It is a great way to experience the fells, wonderful for keeping you fit, and there are some fantastic down to earth people in the sport. The BOFRA races are particularly good for all the family to enjoy too.
Favourite Race(s) why?: This did start off as a short list, but then grew and grew:
Alva - For the whole atmosphere of the games, the enthusiasm of the crowd, the bagpipes and the steepness of the hill.
Coniston Gullies - Just the sheer madness of the route. The person who first organised that race is a genius.
Rydal Round / Fairfield - I love the long, fast grassy descent. My legs always turn to jelly when I hit the track though.
Gummers How - Again, a daft race which is almost better to watch than to compete in. Fantastic to watch all the rowers splashing about. A great night out.
Tebay - Some of the best races are held mid week and this is one of them. It is a race where I benefit from knowing the course really well having run it something like 80 times in training.
Fairmile and Cautley Winter League races in the Howgills.
Muker - It is a great little show with an enthusiastic crowd.
Wasdale Head Show - Even after all these years, I get nervous about this as I know it is going to hurt! An absolute classic.
Greatest achievements (or disasters!): My 5 Alva win have all been very special, as have my BOFRA championship wins. They have been different every time and I've always enjoyed racing against some great competitors.

Realising that intensity of training is more important than volume. And learning that resting is a massive part of training too. I'd rather have a rest than do poor quality session.

My biggest disaster was getting lost in the mist at Black Combe when I was having the race of my life, and lost about 50 places.
Do you follow a training programme?: Not particularly. A week will consist normally of 3 or 4 sessions. Typical sessions would be a 10-mile run over Scout Scar, hill reps on the Helm, or a hilly bike ride of say 90 minutes. I rarely get onto the fells between races nowadays.
What is your weekly mileage?: Not as much as you might think. I do about 30 miles a week of relatively flat running in winter, but in summer I drop that down and go for intensity and hills rather than volume. I do everything at almost race-pace.
Who is your sporting hero / villain!: Ted Mason was an inspiration from the very start of my fell running career. I still don't know anyone who can descend faster!
Billy Procter showed me the value of hard work in training, never to give less than 100% in races, and the benefits of getting to know race routes in great detail.
Favourite food: Butternut Squash Risotto
Favourite drink: Oyster Bay Sauvignon Blanc from Marlborough in New Zealand
Favourite shoes: Inov-8 333s and their predecessors have always been great for the short steep stuff.
Favourite piece of running kit: My Garmin GPS which I use to make sure I'm working hard enough in training.
Favourite music / band: The Divine Comedy - Beautiful music with witty lyrics. Chumbawamba - The musical equivalent of fell running.
Favourite movie / TV programme: The Thick of it, Outnumbered, Father Ted and Blackadder.
Do you have any other hobbies?: There is not much time left in the week after work, the family and fell running, but I enjoy reading and photography.
Give us an interesting fact / something we wouldn't know about you!: Jen and I nearly decided to emigrate to New Zealand, but then we decided that we preferred the Lakes. It was a good choice.
Complete the sentence: If I wasn't fell running I would be... ...cycling.
Complete the sentence: I have never... ...really fancied doing the Bob Graham (but maybe one day!).
Anything else you want to add?:
Alastair Dunn