Member Profiles - Alex Baker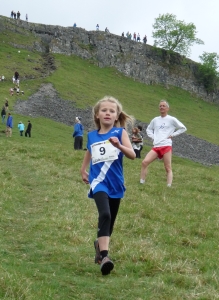 Name: Alex Baker
Club: Pendle
Where are you from?: Trawden
Age: 9
Occupation: School Kid
How long have you been running?: 2 years
How long have you been fell running?: 2 years
Why fell running?: Because it's fun
Favourite Race(s) why?: Coniston Gullies - it's fun
Greatest achievements (or disasters!): 2nd place on my 2nd race
Do you follow a training programme?: Seedhill
What is your weekly mileage?: ?
Who is your sporting hero: Jessica Ennis and Roger Ingham (anything for a free ice cream..Mum!)
Favourite food: Pizza
Favourite drink: Coke
Favourite shoes: Trainers
Favourite piece of running kit: Pants
Favourite music / band: Justin Bieber
Favourite movie / TV programme: Cats
Do you have any other hobbies?: Dancing
Give us an interesting fact / something we wouldn't know about you!: I have lots of pets
Complete the sentence: If I wasn't fell running I would be...: ...dancing.
Complete the sentence: I have never...: ...done ballroom dancing.
Anything else you want to add?:
Alex Baker