Sedbergh Gala Fell Race Results
Saturday 18th May 2013
But who was the fastest on the descent; and did everyone need to be?
Thanks to Ian Nixon at the summit and a few calculations, you can judge for yourself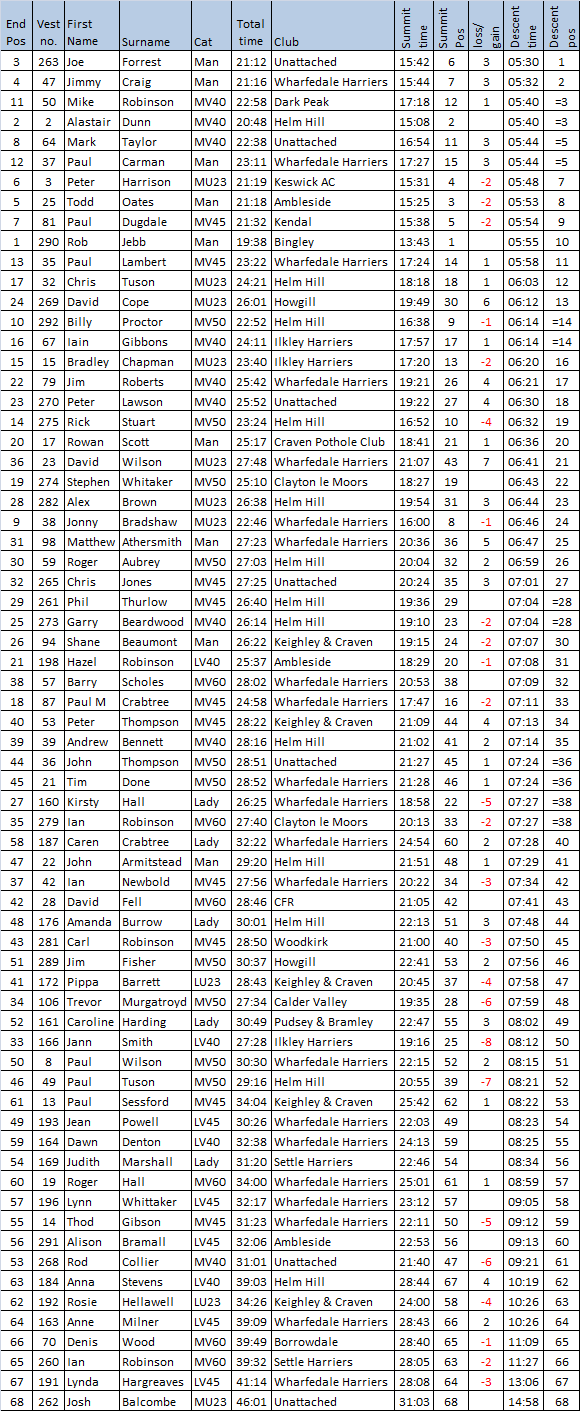 Race Report
A fantastic run from Rob Jebb saw him take first place in 19:38, just 13 seconds off Alastair Dunn's 19:25 record. Considering the damp conditions, this was a great performance. Alastair had to settle for second place this year, with Joe Forrest in third. First Lady was Hazel Robinson in 25:37, with Kirsty Hall in second and Jann Smith in third.
A quick word of apology - This was the new race format for Sedbergh with the juniors setting off first, as is the norm with all other BOFRA races. Whilst this was advertised widely on the printed and website race calendars, the actual 2013 Sedbergh Gala race page did not load correctly, leaving the 2012 information in place showing the seniors starting first. Consequently a small number of people arrived at the wrong time for their race. Please accept our apologies for this, the BOFRA committee all work very hard to put on a great race series for you all and are disappointed when things don't always go quite to plan.